Welcome to the 195 series, where I take you on a mini-tour of every country (and maybe some places that want to be countries). Each week I'll feature a new location. Some you may have heard of, while others may be new to you. The point is to learn and nurture our curiosity about the wider world. Maybe you'll find a new artist or musician you like, too.
Here's the link to copy and paste in your browser if you're interested in supporting this project: https://lazo-letters.ghost.io/#/portal/signup. You can sign up for $2 a month or $22 a year.
Country Info:
Ah, Austria. The great alpine land is known for being home to the Habsburg royal family, Hitler, Sigmund Freud, Arnold Schwarzenegger, and Mozart, among other notable characters.
Population: Roughly 8.9 million, around a quarter of which lives in the capital Vienna.
Current government: Austria is a parliamentary republic with two parliamentary chambers, the National Council (the lower house) and the Federal Council (the upper house). The Federal Chancellor is the head of the federal government. The country has nine federal states or provinces.
The current Austrian Chancellor, Karl Nehammer, a member of the People's Party (ÖVP), has been in office for under a year and is already wildly unpopular.
He took over after former Chancellor Sebastian Kurz resigned in late 2021 when a corruption scandal led state prosecutors to raid the federal chancellery.
If you want to go deep into Austrian politics, I recommend Liam Hoare's Vienna Briefing Substack.
Languages spoken: German is the official language, but Croatian, Slovenian, and Hungarian are recognized as the official languages of some autonomous groups in parts of the country. For example, Burgenland Croatian is a variant of the Chakavian dialect of Croatian that people speak in Austria. The Burgenland Croats live near the border with Hungary.
Religion: The predominant religion is Roman Catholicism.
Standout artist: Gustav Klimt, obviously.
Standout film: The City Without Jews, a 1924 Austrian expressionist film by Hans Karl Breslauer. It is based on a novel by Hugo Bettauer with the same name. Tablet Magazine called the movie "chillingly prescient."
A surprising thing: The country claims to have the oldest restaurant in the world. The St. Peter Stiftskulinarium was allegedly founded in an abbey in 803 A.D.
Story of the week: Every day, the Times of London publishes online a report that came out in print 100 years ago. One of those pieces this week was entitled  Plight of Austrian Aristocrats Struggling to Earn a Living. It reads:
Many Austrian aristocrats of the old regime are making pathetic efforts to earn a living. In the bar of a picturesque hotel in a mountain village near Salzburg there is an immensely tall young man who wears a monocle and acts as bar attendant and waiter. With his eye-glass screwed into his left eye, he quietly serves drinks to the guests as though he had never known any other occupation.
What I'm writing:
• U.S. lawmakers and other officials are debating more money and weapons for Ukraine following its stunning counteroffensive this week. Some Republican lawmakers still oppose funding Ukraine. Here's a Twitter thread about what Washington is discussing.
• Russia's invasion of Ukraine has increased the urgency among many U.S. policymakers to help democratic allies defend themselves from incursions by their autocratic neighbors. This week, the Senate Foreign Relations Committee passed the Taiwan Policy Act, which would provide almost $4.5 billion in security assistance to Taipei over the next four years and designate Taiwan as a "major non-NATO ally." The bill now needs to go to the Senate floor for a vote.
What I'm reading: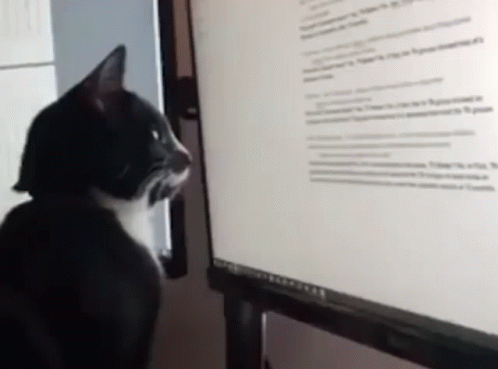 • Ukraine has recaptured more than 1,000 square miles in the northeastern Kharkiv region, handing Moscow one of its most significant setbacks since the invasion began, the Wall Street Journal reports.
• Ukrainian authorities found 440 graves at a mass burial site in Izium, a city recaptured from Russian forces, CNN reports. Ukrainian prosecutors working in the northeast of Ukraine compared the evidence they've encountered to some of the worst atrocities documented in places like Bucha.
• As the war began, Russian President Vladimir Putin rejected a Ukrainian peace deal that would have satisfied Russia's demand that Ukraine stays out of NATO, Reuters reports.
• Russia conducted a missile strike on water infrastructure in Ukrainian President Volodymyr Zelenskyy's hometown of Kryviy Rih. The strike appeared to attempt to flood the city or leave it without water.  It is the second strike Moscow conducted on critical civilian infrastructure inside Ukraine since the Russian retreat, the Wall Street Journal reports.
• Criticism of Russian leadership appears to be mounting in Russia, as more than 40 local Russian officials signed a petition demanding President Vladimir Putin's resignation, the New York Times reports.
• Russia has covertly given at least $300 million to political parties, officials, and politicians in more than two dozen countries since 2014, according to U.S. intelligence. The New York Times has the report.
• Heavy fighting broke out between Azerbaijan and Armenia after Azerbaijan appeared to launch a large-scale attack on Armenian territory, ABC News reports.
• A truce between Armenian and Azerbaijan was reached after two days of violence over the disputed territory of Nagorno-Karabakh, a senior Armenian official said. Reuters has the report.
• In Serbia, Belgrade's EuroPride organizers submitted a petition to the government seeking permission to hold the previously banned gay pride event, even as far-right groups plan counter-protests, Balkan Insight reports.
• Michael Colborne wrote an op-ed for the Guardian explaining how extremists in Serbia and other Balkan countries will be a source of Russian-backed violence even after the war in Ukraine ends. "United in a sense of victimhood, Russia has an ally in far-right Serbian groups," he writes.
• Former Czech Prime Minister Andrej Babiš went on trial in a $2 million EU subsidy fraud case, the Guardian reports. The billionaire tycoon is accused of illicitly obtaining EU small business funds to develop a hotel and conference center when the space was ineligible for financial aid because it was part of his Agrofert business empire.
• Politico's Brussels Playbook reported that the European Union was planning to reduce the funds it sends to Hungary because of corruption. The report was based on a document from the EU's budget commissioner that was available on the EU Commission's transparency register. One day later, Politico reported that the document had disappeared.
• The European Parliament declared that Hungary is no longer a democracy but an "electoral autocracy," Politico Europe reports. Radio Free Europe reports that Hungary's ruling party is angry about the determination.
• Kyrgyzstan's border forces reported fresh clashes on its border with Tajikistan following a firefight that left at least one dead, Reuters reports.
• Security officials say several locations in Batken, the capital of the eponymous Kyrgyz southwestern region, which is 10 kilometers from the border, have been struck with shells, EurasiaNet reports.
• Kazakhstan's capital will return to its former name of Astana, the Guardian reports. It was changed to Nur-Sultan in 2019 to honor the country's former longtime leader, President Nursultan Nazarbayev.
• Swedish Prime Minister Magdalena Andersson has conceded defeat in the country's close-fought election, paving the way for the far-right Sweden Democrats (a party with neo-nazi roots) and allied parties to try to form a government, CNBC reports.
• A gun violence epidemic loomed large over Sweden's election, with the far-right Sweden Democrats using the violence to promote their longstanding anti-immigrant agenda, the New York Times reports.
• Anti-monarchy protestors have faced a police crackdown in the U.K., raising serious questions about how forces handle dissent in the country, CNN reports.
• The Biden administration said it would transfer billions of dollars of Afghanistan's frozen assets to a fund in Switzerland for safekeeping. Meanwhile, U.S.-Taliban talks over recapitalizing the Afghan central bank have faltered, the Wall Street Journal reports.
What the State Department says:
---
You can write to me for any reason: c.maza@protonmail.com