Welcome to the 195 series, where I take you on a mini-tour of every country (and maybe some places that want to be countries). Each week I'll feature a new location. Some you may have heard of, while others may be new to you. The point is to learn and nurture our curiosity about the wider world. Maybe you'll find a new artist or musician you like, too.
Here's the link to copy and paste in your browser if you're interested in supporting this project: https://lazo-letters.ghost.io/#/portal/signup. You can sign up for $2 a month or $22 a year.
Country Info:
Population: Roughly 25.7 million.
Current government: Australia is a federation of six states (New South Wales, Victoria, Queensland, Western Australia, South Australia, and Tasmania) and two self-governing territories (unoriginally named the Northern Territory and the Australian Capital Territory) that have their own constitutions, parliaments, governments, and laws. It also has a federal government consisting of the executive, judiciary, and parliament.
In May, the country elected a new Prime Minister, Anthony Albanese, who has been the leader of the Australian Labor Party since 2019. He replaced the former conservative Prime Minister Scott Morrison, who secretly took on five other ministerial positions while in power. Yes, really.
Languages spoken: Over 75% of the population speaks only English. That's only slightly lower than in the U.S., where some estimates say around 80% of the people only speak English.
Religion: Around 44% of the population practices Christianity. But a full 38.9% practice no religion at all, according to the Australian Bureau of Statistics.
Standout artist: Some Lucinda Jones. You can pick up limited edition prints or original paintings here.
Standout film: If you haven't already, watch the 2006 movie Candy. It's about love, obsession, euphoria, drugs, addiction, downfall. It stars Heath Ledger. It is so good.
A surprising thing: Since we love multiculturalism here, the Australian city of Melbourne has the world's largest Greek population outside Greece.
Random recommendations: Australians are incredibly snobby about their coffee. I have no idea why that's the case, but I'm told this is one of the best coffee brands in the country. And no, they're not paying me to say that!
If I were traveling to Australia tomorrow, I'd probably visit Wycliffe Well, the self-proclaimed UFO Capital of Australia. This 2017 article in VICE says it's "all a bit sad. Everything is broken, faded, unloved." LOL. Sounds intriguing.
Story of the week: Australia's parliament passed a law to slash carbon emissions by 43% by 2030 and get to net zero by 2050.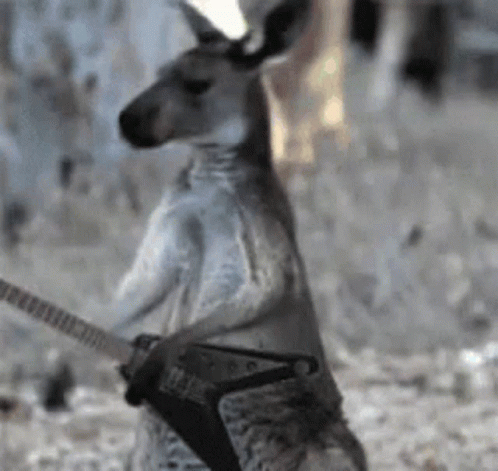 What I'm writing:

• The risk of a potential nuclear disaster at Europe's largest nuclear power station—caught in the crossfire of Russia's war on Ukraine— became the focus of international attention as a team of international inspectors traveled into the war-ravaged country to assess the situation.
• Following Israel's August raid of six Palestinian humanitarian organizations, advocates are calling on the Biden administration to use its influence to protect the groups from being permanently shut down.
What I'm reading:
• Queen Elizabeth II, the U.K.'s longest-serving monarch, died at her Scottish estate aged 96, after reigning for 70 years, the BBC reports.
• Ukraine claims it regained significant territory on multiple fronts following an offensive launched in the Kharkiv region.
• Russia is buying millions of artillery shells and rockets from North Korea, the New York Times reports.
• North Korea passed a law declaring itself a nuclear weapons state, according to the state news agency KCNA. The country's leader Kim Jong-un called the decision "irreversible" and ruled out the possibility of any talks on denuclearisation, the BBC reports.
• The Kremlin said Russia's gas supplies to Europe via the Nord Stream 1 pipeline will not resume in full until the "collective West" lifts sanctions against Moscow, the Financial Times reports.
• The three Baltic countries agreed to ban Russians from crossing into their countries by land, sealing off the last relatively easy routes out of Russia, the New York Times reports.
• Hungary threatened to block the renewal of some parts of the European Union's sanctions regime against Russia if three oligarchs – Alisher Usmanov, Pyotr Aven, and Viktor Rashnikov– aren't removed from a list, Radio Free Europe reports.
• The Pentagon is preparing a detailed analysis and working out how to support Ukraine's military in the medium and long term, including after the war with Russia has ended, CNN reports.
• The U.S. military command responsible for the Middle East and Iran is developing plans to open a new military testing facility in Saudi Arabia, NBC News reports.
• Chileans overwhelmingly voted against a proposed new constitution, rejecting what would have been one of the world's most progressive charters, Reuters reports.
• Solomon Islands lawmakers voted to delay national elections, in a controversial move opposition leaders have called a "power grab," the Washington Post reports.
• Five Palestinians, two of whom were accused of spying for Israel, were executed in Gaza, according to official statements. The executions occurred amid anxiety within Hamas — the militant group that seized control of Gaza in 2007 — about Israeli infiltration.
• Indian and Chinese troops began disengaging from the disputed Gogra-Hotsprings border area in the western Himalayas, Reuters reports.
• The Supreme Court of Kenya upheld the election of William Ruto as president, ending an acrimonious courtroom battle over disputed results from the August election, the New York Times reports.
---
You can write to me for any reason at: c.maza@protonmail.com